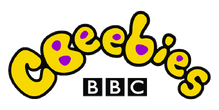 CBeebies is owned by the BBC, which originally aired the first series of Underground Ernie. They aired the series from June 5th 2006, when the show premiered, to December 22 2009.
It was launched on February 11th 2002 alongside CBBC, a channel aimed at older people and its sister Channel. It has an audience share of around 1.2% in the UK.
Underground Ernie achieved some of the highest viewing figures for the channel when it aired, beating out some of the channel's other shows such as Bob the Builder.
External links