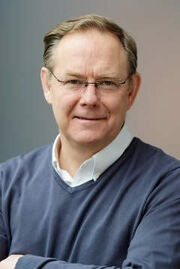 Ross Hastings
was an episode writer for Underground Ernie. He has also written scripts for other children's shows such as "Chuggington", "Bob the Builder" and "Thomas and Friends". He currently works at Nickelodeon as a developer.
Episodes
Ad blocker interference detected!
Wikia is a free-to-use site that makes money from advertising. We have a modified experience for viewers using ad blockers

Wikia is not accessible if you've made further modifications. Remove the custom ad blocker rule(s) and the page will load as expected.