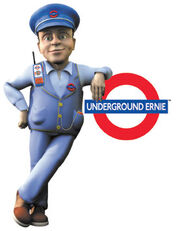 Series 2 of Underground Ernie has been in development hell for years. Joella Productions has been trying to raise money for a second series. The estimated cost of one series is £4 million ($6 million)
Trivia
This series would have contained an estimated 56 episodes.
It is unknown who will voice Victoria in this series due to Janet Brown's death in 2011.
Apparently, the strained relationship between Joella Productions and 3D Films is what caused the second series to be put on hold.
Gallery
The following pictures are of the new character models for series 2.
Ad blocker interference detected!
Wikia is a free-to-use site that makes money from advertising. We have a modified experience for viewers using ad blockers

Wikia is not accessible if you've made further modifications. Remove the custom ad blocker rule(s) and the page will load as expected.