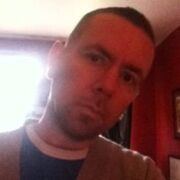 Sid Rainey is an Irish television producer and musician. He is the co-creator of Underground Ernie along with John Deery. He was born in 1968 and hails from Sligo, Ireland.
Biography
Sid Rainey first came to providence as the bassist for Irish punk band Compulsion, along with Josephmary, Garret Lee and Jan-Willem Alkema. The group split in 1996 and started a new career as a writer.
Sid first met John Deery and they founded the production company Joella Productions, named after Deery's son Joe and Rainey's son Ella. Sid had worked with John before on the award-winning independent film Conspiracy of Silence, in which Sid had a small role.
Sid came up with the original concept of Underground Ernie, as he suggested the idea of "a children's programme based on the names of tube stations" and that's where Underground Ernie came to fruition.
He created the concept, stories, characters and character designs, as well as overseeing script development and story outlines with Jan Page.
Since the show finished, he's currently self-employed and has taken up fishing as a hobby.
Gallery
External links